Schemes of interior arches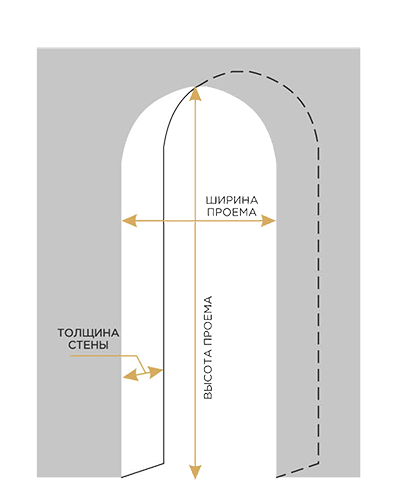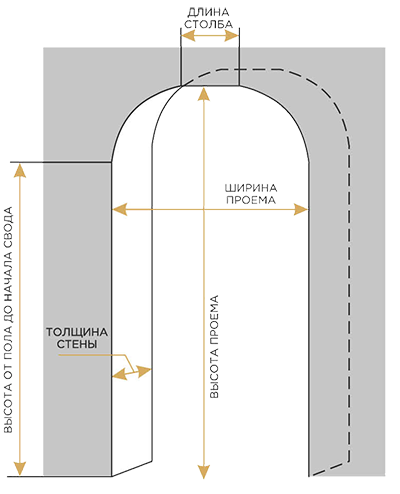 Description:
Material: MDF
Surface: PVC veneer
Maximum width: 1900 mm
Maximum depth: 900 mm
Maximum height: 3000 mm
The height of a column maximum: 2480 mm
The calculation of the extended Arches, round/rectangular
In the doorway, the top of which has an extension (sloping roof), installation of arches, round/ rectangular shape possible, separate and insert an additional column according to the center. For the manufacture of components of the desired size, you must specify the type of the opening and the following parameters: height, width, thickness, opening, and the height from floor to start of arch actual or desired (for the manufacture of poles, calculate the width of the arch vault and the length of the additional column). Symmetrical arc design (arch arch), divides into 2 equal parts, and the additional column is set to the center (pole sold separately). You also need to order two sets of paired locks for overlapping joints between separate parts (the arch and extra pole).
Calculation of round and rectangular Arches
For making the arch, you must specify the type of the opening and measure the height, width and thickness of the opening